BTC22 - the biggest German-speaking Bitcoin Conference.
The BTC22 Conference will be the biggest Bitcoin event in the DACH region to date. We bring together all the great and well-known personalities of the German-speaking bitcoin scene. Three days full of exciting lectures, controversial discussions and of course partying! Three days among Bitcoin fans, thinkers and entrepreneurs from the space. We are there for everyone: beginners, advanced bitcoiners and of course plebs. #bitcoinonly
Location
Congress Innsbruck
Upcoming Highlights of the BTC22
The confirmed speakers of BTC22
The most important protagonists in the Bitcoin scene will speak at the BTC22. This is an opportunity you shouldn't miss.
Michael Saylor - CEO Micro Strategy
Saifedean Ammous - The Bitcoin Standard
Jimmy Song - Bitcoin Educator, Developer, Entrepreneur from Austin,Texas
Rahim Taghizadegan - scholarium | Austrian school of economics
Maria Luisa Hayem – Minister of Economy of El Salvador
Adriana Mira – Deputy Minister of Foreign Affairs of El Salvador
Julia Emma Villatoro – El Salvadoran Ambassador to Austria
Alex von Frankenberg - network effects
Roman Reher - Youtube channel "Blocktrainer"
Jonas Nick - Blockstream
Konstantin Nick - Lightning Labs
Daniel Wingen – The Value of Bitcoin
Lina Seiche - Creator of The Little HODLer
Moritz Wietersheim - CEO Specter Solutions
Ijoma Mangold - Author at "Die Zeit"
Mark J. Valek – Bitcoin and Gold
Stadicus – Shift Crypto
Jan Wüstenfeld – Onchain - Analyst
Julian Liniger – CEO Relai
Emzy – BISQ Ambassador
Marc Steiner – Bitcoin Advisor & Author
Peter Rochel – Jobs to Be Done and Bitcoin
Rene Pickhardt - The Bitcoin Lightning Network
Jakov Dolic – The future of bitcoin mining
Martin Betz – CEO Consulting Bitcoin
Gunther Schnabl – Bitcoin and currency competition
Holger von Krosigk - From professional skater to publisher
Christian Bischoff - Bitcoin is personality development
Stefan Embacher - FOREUS Blockchain Analytics
Eva Brauckmann - Blogger and founder "#einmillionsats"
Jens Leinert – Coincharge & Coinpages
Arthur Stadler – Legal foundations and Bitcoin
Oliver Völkel – Bitcoin and money laundering
Max Tertinegg – CEO Coinfinity
LightRider – Bitcoin, Lightning snd Satire
Eva-Maria – Bitcoin as a lifesaver
Andreas Streb – Member of the Board of Volksbank Raiffeisenbank Bayern Mitte
Joe Martin – Bitcoin expert & author
Tim Schojohann - Business Technologist
Jörg Hermsdorf – Bitcoin: The final money
Bastian Feder – Bitcoin Lightning and founding partner of Lipa
Philipp Sandner – Head of Frankfurt School Blockchain Center
Calé @MrPortner – Bitcoin family entrepreneur
Till Haunschild – Bitcoin and Magic
Lawrence a.k.a. Lando Rothbardian - CEO of ShopinBit
Our Testimonials
Rahim Taghizadegan
Head of scholarium, President Free Private Cities
Roman Reher
Blocktrainer, 100k Youtube, 22,5k Twitter
Debbi
Bitcoin trifft Debbi, Moderator at BTC22
Nikolaus Jilch
Journalist, Moderator at BTC22
Johannes Grill
President Bitcoin Austria
Jeff Gallas
Founder Fulmo
Daniel Wingen
Value of Bitcoin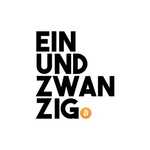 Einundzwanzig
Podcast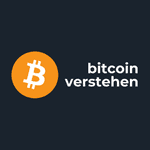 bitcoin verstehen
Podcast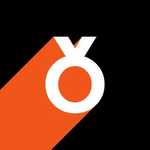 Aprycot Media
publisher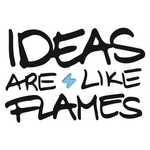 Ideas are like flames
Blogger
Get your ticket now for BTC22 - Europe's biggest bitcoin conference.
The most famous protagonists from the community
Panels and workshops on the latest topics
21 exhibitors from the bitcoin industry
21 artists on and off stage
A unique location in the heart of the Alps